"The future of mobility will be shaped in China"
November 20, 2018, 6 min to read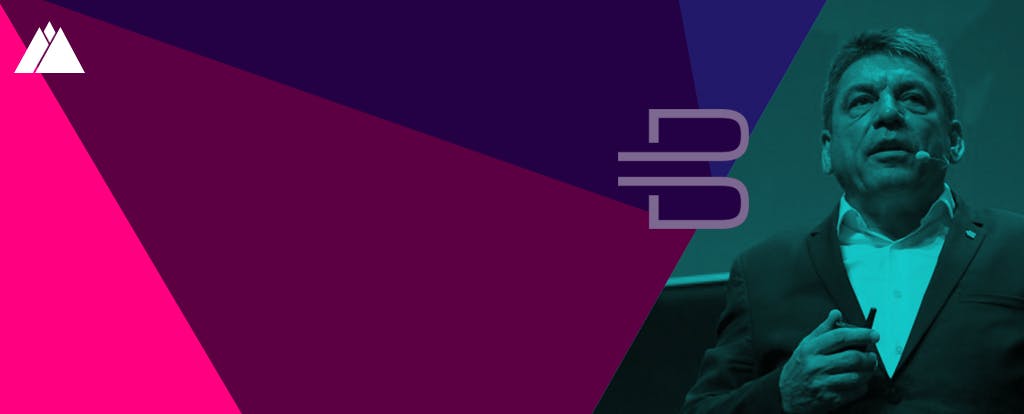 We met Carsten Breitfeld, co-founder and CEO of Byton at Web Summit to depict Byton's vision to become one of the leaders of the new mobility industry. Byton is a new chinese player that is taking mobility to the future by developing a full electric, connected, user-centric car and eventually become a mobility services provider.  
What's Byton's uniqueness in the automotive industry?
Our car is more than an electric car it's more like a smart device on wheels. The whole brand is focused on the user experience. You can find big screens in its interior, high-speed connectivity and a whole smart ecosystem that you are used to have in a smartphone or tablet. Based on this we are building different business models. We'll not only sell a car, we are going to sell digital functionality to the customer and at the end of the day we'll become a provider of shared mobility.
How do you intend to transform the experience?
Today, people spend hours and hours inside the car in big cities like Beijing, Shanghai, and Los Angeles. Most of this time is lost, because they are standing behind the steering wheel and stuck in traffic jams.
In the era of autonomous driving the computer will take over the duty to move the car so we want to provide what we call enjoyable time on the move. We need to provide a completely new kind of user experience based on space and variability. Today people are using their smart devices to entertain themselves, to do business, to do shopping, to do health, and you will find this ecosystem in our car. It'll be smart and will include big screens, high-speed connectivity and a very easy to use interface.
Could you give some examples of this user-centricity?
Our cars are built from inside to outside and from the user to technology. This is what we adapted from the Internet industry.
A classical car company is focused on the product. They engineer the product, sell it for 7 years, and then come up with a new one. Our company is more an adaption from the consumer electronics industry. We sell a piece of hardware, update the functionality when the user gets the product, and every 4/6 week you'll get an update. This is very close and aligned with the expectations of our user.
The future of mobility is multimodal. One can observe the boom of micro-mobility services. How does Byton fit in the mobility ecosystem?
Our brand is called Byton but the holding's name is Future Mobility Corporation. That's how we set up the company. The reason is that mobility is much more than cars. The car will still be the center but there are emerging solutions for the last mile like scooters or e-bikes, and we even foresee that air transportation by drone will become available in the foreseeable future. We are definitely planning to offer new services like ride-sharing because selling cars is not a very sexy business model. It could be more interesting if you make money out of selling mobility. We tried to develop the right product, one that adapts to the user and really gives the feeling that's his car and his environment using software in the cloud. We are planning to launch a ride-sharing service like either Uber or Didi in which the car is yours once you enter because it'll recognize you and download your whole configuration. This is a big business opportunity.
Any other services?
We are going to offer all the standards when it comes to charging, to maintenance and connect the car to restaurants, and to good places to see. We are going to offer the whole ecosystem that is relevant to smart devices today.
What about insurance?
It might be an option but it's something very specific…
You are familiarized with the "DNA" of a traditional car company since you spent more than 10 years as a BMW Group Vice President. What are your comments on their ability to compete with the new players such as Byton?
They have 130 years of legacy, which means they did millions of investment in technologies, and that they have hundreds of thousand of people trained to develop, build and sell gasoline cars. They are centered on technology, products, and in a business model from the past. They have to change people because the people you need for a smart car is different from the one you need for a combustion engine car. You need consumer electronics people and Internet people. To change the whole company to a new business model is even more difficult if not impossible because changing a process and a model of one hundred/two hundred thousand people is something very challenging. For a new company is much easier. You can invest in the right technologies right from the beginning, you can build the company towards the business model you want, you can even do everything right, and you don't have to care about legacy.
There are emerging promising new players from US and China, such as Tesla and Faraday Future. Do you think the next industry business leaders will be from US and China?
I definitely see that the future of mobility will be shaped in China because there are different factors coming together. It's a huge market with 30 million cars every year. Everything is moving very fast, there are a lot of entrepreneurs investing money in early stage companies, and the government really has a plan. That's the reason why I think mobility will be shaped in China. Not all of those new players will come from China, but the strongest ones will and Byton's goal is definitely to lead this new mobility industry.
What are the next steps?
We are trying to be modest. We are concentrated very much on getting the plan done and getting our first product out by the end of next year in China. The Chinese market will be the most important one. In the mid of 2020 we'll go to US and Europe. This is the concrete plan for now. We have some ideas for what's next but one of the biggest mistakes you can make as a startup company is trying to do so many things at the same time. You have to focus in having your product out first and that's what we are doing.
Are you considering an IPO?
We just finished our Series B round fund raising, and we started to work on our Series C round fund raising. Obviously an IPO is an interesting option for the future to get money in a company that is capital intense and has to expand but there is no concrete plan for now.
What's the current valuation of the company?
The valuation is around 2.2 billion US dollars.