GAFAnomics Season 2: 4 superpowers to outperform in the network economy
November 5, 2015, 2 min to read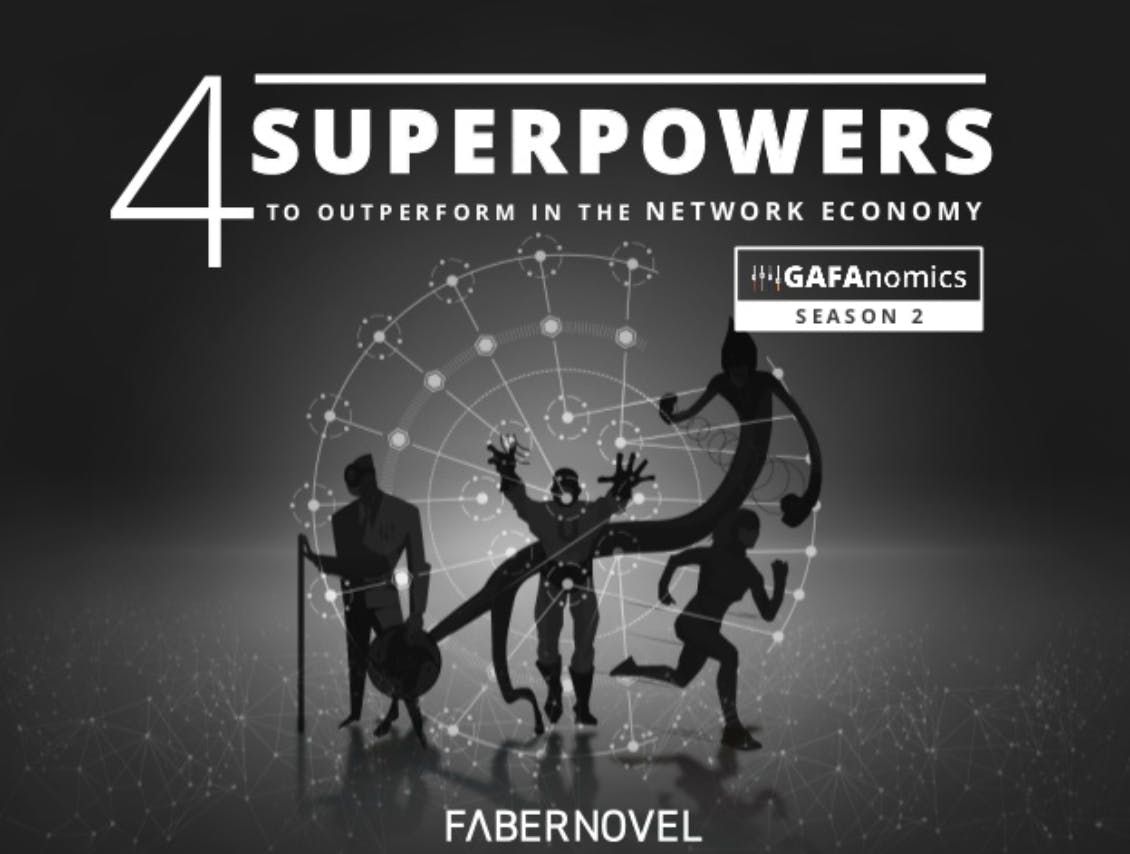 In this new GAFAnomics study, FABERNOVEL identifies 4 superpowers to outperform in the Network Economy. Understand how to become a " Magnetic", " Real Time", "Intimate" or " Infinite " company: 4 economic superpowers inspired by the GAFA model.
FABERNOVEL released a new study analyzing the strategic practices of the GAFA companies. The study, which presents actionable lessons for legacy industries looking to reshape their strategy for the New Economy, finds that the fastest-growing superpowers in the Network Economy position themselves as Magnet, Intimate, Real Time, or Infinite Enterprises.
null
GAFANOMICS Season 2 // 4 superpowers to outperform in the Network Economy by FΛBERNOVEL
FABERNOVEL's 2014 report, GAFAnomics: New Economy, New Rules detailed how Google, Apple, Facebook, and Amazon – GAFA – are driven by a common vision of a borderless market and a customer culture which redefined their notions of value creation, core business, and talent management. FABERNOVEL's 2015 study builds upon these findings to analyze how other companies are utilizing the infrastructure built by these 4 web giants to spur their own rapid growth.
In this Network Economy, a GAFANOMICS® company must understand and control this network organization, the pool of connections, and the interactions that provide 4 new performance levers:
Magnetic: the company exploits and monetizes micro points of value;
Intimate: the company knows its clients and engages with them in such a way so as to give the impression they are conversing with a friend and not a retailer;
Real time: the business adapts its products, its offer, its past experience, and future projects in real time;
Infinite: the company reaches a critical size through client acquisition at minimal cost.
By dissecting GAFA and their competitors, FABERNOVEL hopes to unveil strategic and operational possibilities to inspire traditional businesses to perform in the new economy.